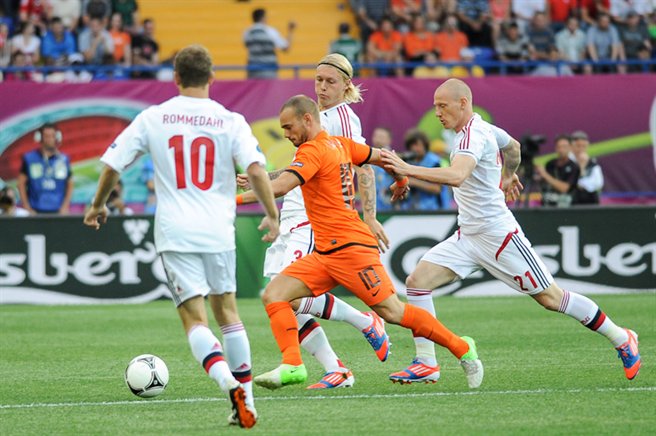 Southampton & Manchester City target Sneijder has not received offers [divider]
Galatasaray playmaker Wesley Sneijder has not received any offers according to club board member Abdurrahim Albayrak.
"We have not received any offers up to now," Albayrak said when asked about interest from Southampton and Manchester City.
"We would actually really like him [Sneijder] to stay and have no intention of parting ways with him."
Southhampton and Manchester City are the latest clubs to be linked with the Netherlands international.
Manchester United are also reported to be keeping tabs on the former Champions League winner.
The Netherlands international joined Galatasaray from Inter in 2013 for €8 million and still has just under two-years left on his contract.
The former Real Madrid player lead Galatasaray to Turkish Cup glory last season and played an important role in Galatasaray reaching the Champions League quarter-finals.
Sneijder has scored four goals in 19 appearances for Galatasaray this season