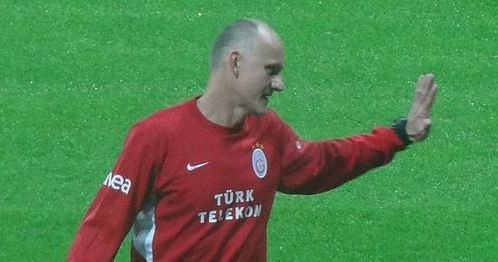 Taffarel will stay at Galatasaray says Hamzaoglu [divider]
Claudio Taffarel will stay at Galatasaray as goalkeeper coach according to manager Hamza Hamzaoğlu.
"Everybody at the club loves Taffarel," Hamzaoğlu said.
"Everybody knows that Taffarel was a keeper and we are more than happy to see him remain as goalkeeper coach. 
"I will be bringing in some of my own staff, for example Metin Mert will take charge of the youth sides. 
"Metin told me it would be an honour to work with Taffarel, he even said he would work as Taffarel's assistant."
Taffarel recently revealed that he has faith that Hamzaoğlu will do well in charge of Galatasaray and that he would like to remain as goalkeeper coach.
The former World Cup winner has been goalkeeper coach at Galatasaray since 2011.
The Galatasaray legend won the Turkish league, Turkish Cup, UEFA Cup and Super Cup during his playing days in Turkey.