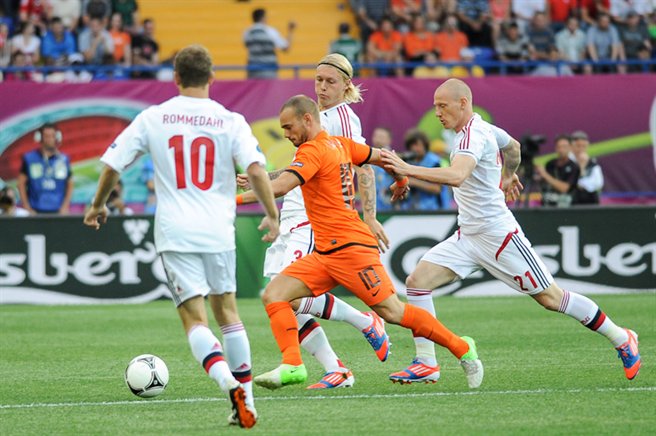 Wesley Sneijder impresses fans with his Turkish  [divider]
Galatasaray star Wesley Sneijder impressed fans watching team training at the clubs winter camp in Antalya with his command of the Turkish language.
Sneijder responded to a fan who shouted out his name by saying, "what is it?" in Turkish. The Netherland internationals new-found linguistic prowess resulted in a loud cheer from the spectators who chanted, "Sneijder, you are the man."
See More
Galatasaray News
Juventus pull out of Sneijder talks
Juventus contemplate improved offer for Wesley Sneijder
Sneijder's wife Yolanthe has also been showcasing her Turkish skills on Turkish television programs and will feature in a comedy series called "Yalan Dünya."
Sneijder already speaks Dutch, Italian, English and Spanish and has a basic knowledge of Turkish.
"Now it's a bit more difficult," Sneijder said at a press conference April 15.
"Give us one more year, and we will make the same press conference in Turkish."
Sneijder had been closely linked with a move to Juventus and Manchester United but Galatasaray rejected the offers.
The 30-year-old joined Galatasaray from Inter in 2013 for €8 million and still has just under two-years left on his contract.