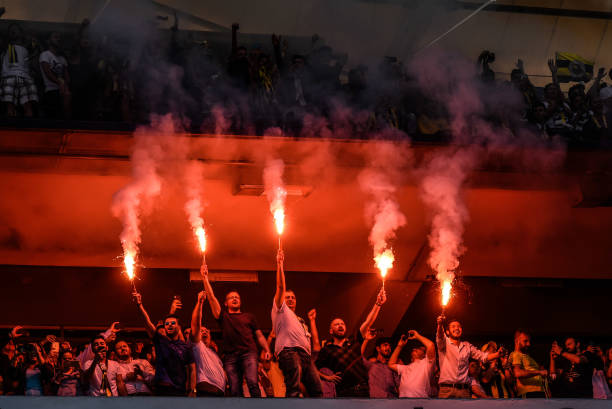 Is Turkish football a better betting choice compared with main European Leagues?
In the last decades, football headlines in the Mediterranean have been occupied by nations like France, Italy, Spain, Netherlands, Germany and few others: Turkish, who have arguably the most passionate soccer fans have been largely neglected. 
A factor to consider when Turkish analysis football is that playing away in the Turkish Superlig is, for players, a lot more difficult than in any other European country. This is because fans notoriously create a climate of hostility which can intimidate even the most skilful and experienced player. 
Turkey is a vast country and this means that traveling will also cause away teams some disadvantages compared with home sides. This means that small teams can potentially take advantage of fatigue of the most established sides which are usually also involved in European football. 
A Bestbettingsites.online study shows that the top 4 teams in Turkey are 27% more likely to lose or draw a game against a team in the bottom part of the table, compared with the main 4 European football leagues (UK, Germany, Spain and Italy). From a betting perspective, this opens up lots of opportunities with punters that can take advantage of long odds if they are able to spot when an upset happens. 
But Turkey's environment should also be considered during European competitions: it is known that European teams are facing 'hells' when they are traveling to Turkey to play against local opposition. Strangely enough, even if there is a massive rivalry between Istanbul teams (Fenerbahce, Galatasaray and Besiktas) when one of those is playing in a Cup competition, fans of the other two teams will support their rival creating a unique atmosphere. It is not surprising to see that some many upsets have happened in recent years with huge 'European powerhouse' that have come to Turkey as top favourites and head back with nothing in their pocket. A few years ago, for instance, Galatasaray were able to eliminate Juventus in the Champions League although the Italians were a significantly stronger team. 
The match-fixing scandal that affected the country in 2011 and that led to Fenerbahce securing the title from Trabzonspor is still causing distrust from Turkish fans. Despite betting on Turkish Superlig is pretty safe nowadays.
So, in conclusion, the betting analysis on Turkish football clearly show some great betting opportunities but also some risks if compared with the more established European leagues. Betting on Turkish football without considering the unique aspects of the league will lead you to lose the battle against bookmakers. On the other hand though, being capable of spotting potential upsets which are rather frequent due to local conditions, can make you a more profitable punter that if you were just focusing on the mainstream European leagues.
Recently betting has also been in the news in Turkey as the chairman of the Turkish Football Federation (TFF) and also the owner of the biggest media group in Turkey, has decided to become a betting baron. 
In a move that has shocked many, Demiroren has been given permission to run the only legal sportsbetting business in Turkey, Iddaa. Many have raised concerns especially as there is a rather clear conflict of interest. Demiroren and his close partners have signed a 10 year contract to run the gambling business that is expected to generate more than £1.5bn in yearly revenue. 
In Turkey though there isn't a law that forbids conflict of interests and even though this is a clear ethical issue, very little can be legally done to stop this takeover from happening. Again this is another aspect that shows how close but also still how far is Turkey from the main European countries.