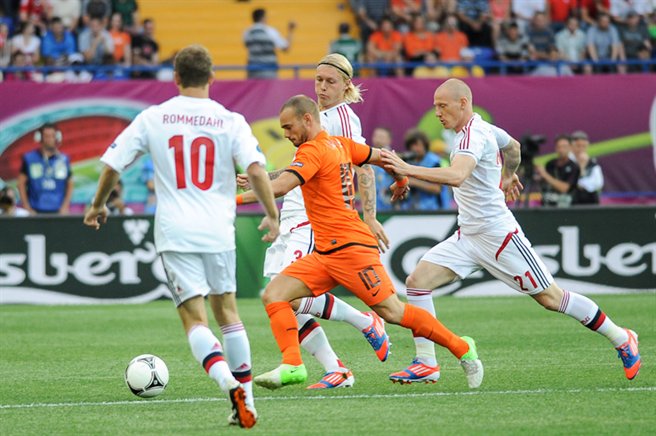 Juventus pull out of Sneijder talks [divider]
Juventus director Beppe Marotta has confirmed that talks with Galatasaray playmaker Wesley Sneijder are over.
"The winter transfer periods are to repair teams, and we have no need for repair," Marotta was quoted as saying by Football Italia.
"We will only look at good opportunities. Wesley Sneijder was such an opportunity, but Galatasaray would absolutely not let him go."
Galatasaray president Hamza Hamzaoğlu also revealed that he expects Sneijder to stay in Istanbul.
"Sneijder is one of our most important players," Hamzaoglu told Sky Sport Italia.
"He will remain with us, and this is a decision I am very pleased about, I am sure it will bring a positive effect on to the team."
The Netherlands international has been closely linked with moves to Juventus and Manchester United over the transfer window.
Sneijder joined Galatasaray from Inter in 2013 for €8 million and still has just under two-years left on his contract.