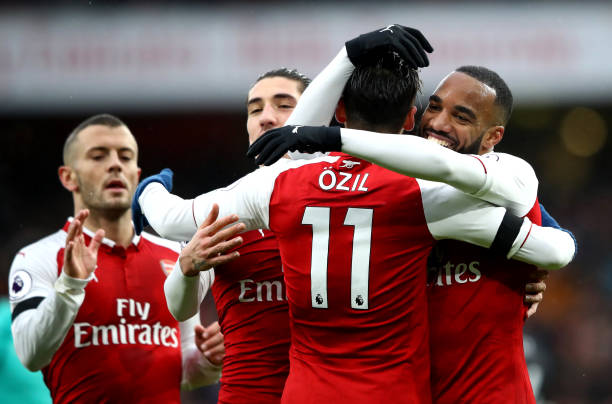 Arsenal star Mesut Ozil announced his retirement from the Germany national team on Sunday evening.
Ozil revealed he grew fed up of the hate, racism and disrespect shown to him following Germany's exit from the 2018 World Cup.
The playmaker of Turkish origin feels he was made a scapegoat after Germany's poor form and taking a photograph with the president of Turkey, Recep Tayyip Erdogan.
The 29-year-old's fiance Amine Gulse was one of the first names to come out and back him following the decision.
Gulse shared a photograph with Ozil on her Instagram page alongside the statement he issued.
The former Miss World Turkey 2014 also posted the following message: 'I am proud of you my love and will always be by your side."
See More: 'So Proud Of You', 'Standing Up To Racists' – Arsenal Fans Defend Mesut Ozil After Retiring From German National Team