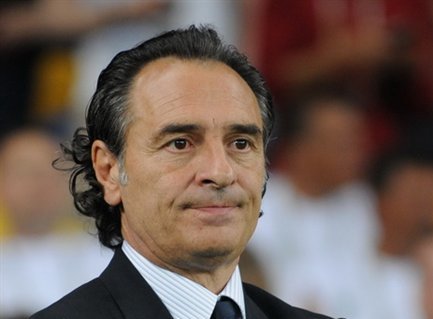 Cesare Prandelli would have also made Galatasaray champions according to his assistant Silvia Berti.
"If we had stayed we would have won the league title as well, we knew the strength of the team and were taking it forward," Berti told Milliyet.
See More
Galatasaray News
Prandelli: 16 matches 15 goals – Hamzaoglu: 5 matches 21 goals
Juventus contemplate improved offer for Wesley Sneijder
The former Italian national team coach resigned as manager of Galatasaray in November after falling out of favour with both the club and its supporters following a string of disappointing performances and heavy defeats.
Galatasaray conceded four goals in a single game on four occasions under Prandelli.
The Lions failed to win any Champions League games under the former Italian national team manager and only picked up one point in the group stages.
The Istanbul giants only managed 15 goals in 16 official matches with Prandelli in charge.
Hamzaoğlu replaced former Italian national team manager Cesare Prandelli as Galatasaray head coach in November under current president Duygun Yarsuvat.
The Lions boss won the league title as a player for Galatasaray and led the Istanbul giants to the championship as a manger in his debut season.