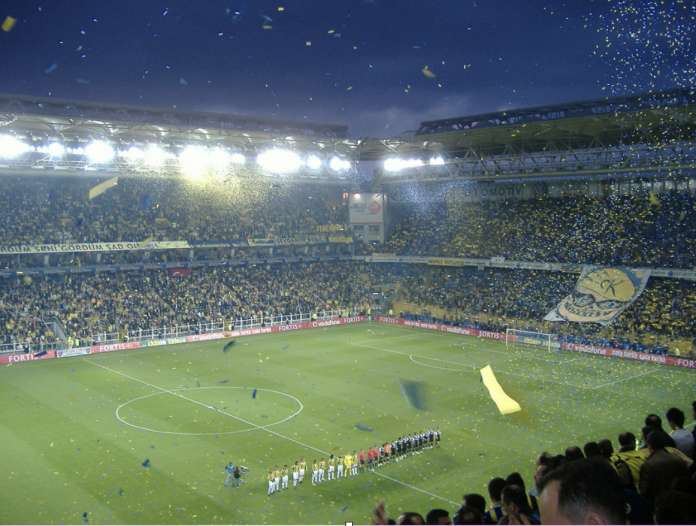 Beginner's Guide to the Turkish Super Lig
For football punters who have taken a keen interest in the Turkish league or those who simply want to know about one of Europe's best football leagues, perhaps a detailed look at a league competition in the top-most level of Turkish football is necessary.
The Turkish Super lig is the top flight of the countries football league system comprised of 18 football teams, with a champion decided at the end of a campaign along with three relegated teams and three teams promoted from the lower division. Each team in the league plays a total amount of 34 football matches from the month of August to the month of May of the subsequent year. The Turkish Super Lig is officially known as the Spor Toto Super Lig due to an obligation to its sponsor Spor Toto.
First established as the Mili Lig in 1959, 16 clubs would go on to participate the inaugural season including the trio of Istanbul giants Galatasaray, Fenerbahce, and Besiktas. Fenerbahce were champions of the maiden league competition, beating their bitter rivals Galatasaray to trophy.
From 1959 to 2017, 69 clubs have so far participated in the domestic league, with the three Istanbul giants having featured in 59 seasons each…neither ever having been relegated before. Ankara based football club Ankaragucu are the next consistent club in the Turkish league with 49 seasons, while Bursaspor have featured in 48 seasons.
One of the biggest stars of the Turkish league has to be Hakan Sukur, who represented Galatasaray for several years across three different spells. With over 14 major titles to his name including eight Super Lig titles, five Turkish cups and a prestigious win in the Uefa cup, he is arguably Turkey's best footballer and definitely a sport icon.
Betting on the Super Lig has become popular for those in Turkey, with a number of sites popping up to accept bets. These betting options often allow bettors to place their money on a match or even on the outcome of the tournament as a whole. Arabic and Turkish language sportsbooks are pretty common.
They can also accept Arabic speaking players for casino gaming too. Some sportsbooks also offer casino gaming, which has proven popular in some Arabic countries. If you want to make the most of these online casinos in Arabic then you can even check out www.online-casino-gambling-strategy.com to really up your game.
Since the inception of the Turkist Super Lig in 1959, there have only been 5 winners of the league including the first winners Fenerbahce who have 19 titles to their name, their rivals Galatasaray have won the title for a record 20 times, and Istanbul neighbours, Besiktas, have 15 wins. The other winners of the Turkish Super Lig are, Trabzonspor with 6 league victories, and Bursaspor with a sole win 2010. It should be noted though that Besiktas requested from a court that the championships they won in 1956-57 and 1957-58 be counted as Turkish Professional First Division Championship. Their request was finally granted on March, 25, 2002.
Galatasaray are the most successful Turkish club in Europe reaching the semi-final of the Uefa champions league in 1989, coupled with five quarter-final appearances. Both Besiktas and Fenerbahce have one appearance each in the quarter-final of the champions league.
The Uefa cup/Europa League has, however, been a better hunting ground for Turkish teams with Galatasaray claiming the top prize in year 2000 after a penalty shootout victory over English club Arsenal. Their city rivals Fenerbahce reached the semi-final in 2013, while Besiktas were eliminated from the quarter-final in 2003.