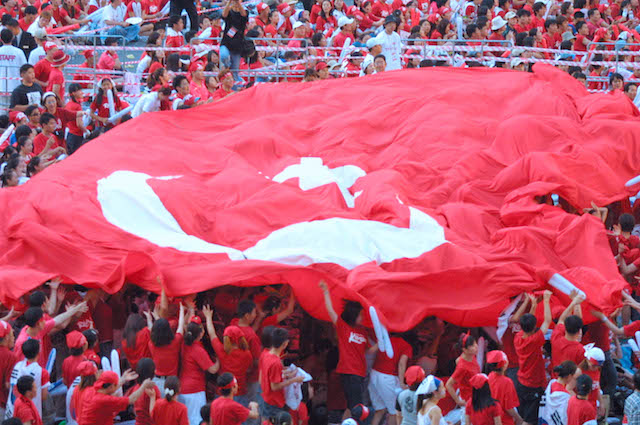 Turkish Union of Clubs president Göksel Gümüşdağ has revealed that the Turkish league – Super Lig – will implement Video Assistant Referees (VARS) next season.
In a landmark decision the Turkish top-tier will become one of the first major leagues to use the new technology.
Gümüşdağ stated: "There have been too many refereeing mistakes, we had a meeting with the refereeing committee (MHK) and have signed an agreement which will introduce video assistant referees in March for testing. The 18 clubs have all reached a mutual understanding regarding the new system which will be rolled out next season."
The refereeing committee held a meeting on Wednesday in Antalya regarding VARS where the new system was explained.
The historic move will result in the Turkish league becoming the first UEFA league to use VARS for the entire season – the Bundesliga are also considering doing the same.
What is VAR?
Video Assistance Referees review controversial goal, penalty, red card and mistaken identity incidents. The VAR will assist the referee to determine whether there was an infringement that means a goal should not be awarded. The technology will not interrupt the game when used in conjunction with awarding goals as play is interrupted when the ball has crossed the line.
VAR will also assist referees to determine if a wrong decision has been made to award or not award a penalty kick.
The technology will also assist referees in ensuring that there are no clearly wrong decisions when sending off a player and in making sure the right player has been show the ref card.
Why is the Turkish league implementing VARS?
Confidence in refereeing was shattered following the alleged match fixing trial which rocked Turkish football in 2013. The court of appeal did end up throwing the case out of court but there has been a backlash against refereeing. Decisions made by match officials are constantly scrutinised and rarely does a week go by without a major talking point revolving around a refereeing decision. There have been several costly mistakes and fan groups regularly accuse referees of favouritism. The accusations may be unfounded however, fans, pundits and clubs either genuinely believe there is corruption in Turkish refereeing or conveniently use the public perception when a decision goes against them. There have been protests and even attacks against referees.
A Trabzonspor fan kicked a referee during a game last season.
Salih Dursun responded to a refereeing decision that went against Trabzonspor last season by taking the match officials red card and sending him off and was subsequently given his marching orders afterwards.
Dursun was heralded a hero after the game by fan groups and football pundits alike.
The use of VARS is an attempt to improve the quality of Turkish refereeing, restore public confidence and to allow officials to do their job without a constant barrage of pressure.