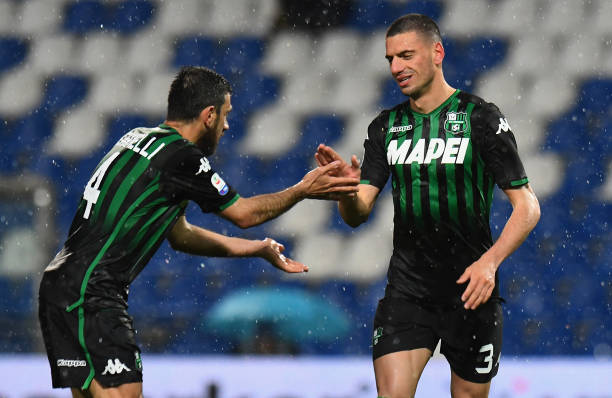 Merih Demiral completed his €18m move to Juventus from Sassuolo on Saturday.
Demiral signed a five-year deal with Juve that will make him the first Turkey international to play for the Italian giants.
The 21-year-old enjoyed a meteoric rise last season which saw him go from not having played a single professional league game to earning himself a move to Juve.
Demiral first burst onto the scene at Alanyaspor who signed him on loan with a €3.5m buyout option last summer.
Alanyaspor president Hasan Cavusoglu spoke to Fanatik reporter Yakup Cinar about the first time he saw Demiral play and why he is not surprised that he got a move to the reigning Serie A champions.
Cavusoglu said: "After watching him play for the Turkey U21s I told his agent to go bring this kid here. We got an unbelievable deal a one-year loan from Sporting with a €3.5m option.
"They thought we was crazy [in Turkey] to play a 20-year-old in defence. But Mesut Bakkal [manager] also believed in him. A player we loaned for free made us €4-5m profit in just a few months by the time Sassuolo signed him.
"I told him, 'my son go to Italy and prove yourself. You won't stay there [Sassuolo] long you are destined for the very top'. Before Juventus announced the transfer he called me and told me he wants my blessing. I couldn't hold back my tears. I'm so proud of him.
"He has a great character on and off the pitch. I can say this with confidence. He has the best mentality out of any footballer I have seen in my 39 years in football." 
See More: Merih Demiral Completes €18m Move to Juventus Striking 5-Year Deal With Serie A Champions, Becomes First Turkish International To Join Club
Demiral left the Fenerbahce academy three-years ago for the Portuguese third-tier before being snapped up by Sporting Lisbon.
The young defender was loaned to Alanyaspor last summer and then joined Sassuolo in January before completing his move to Juve.