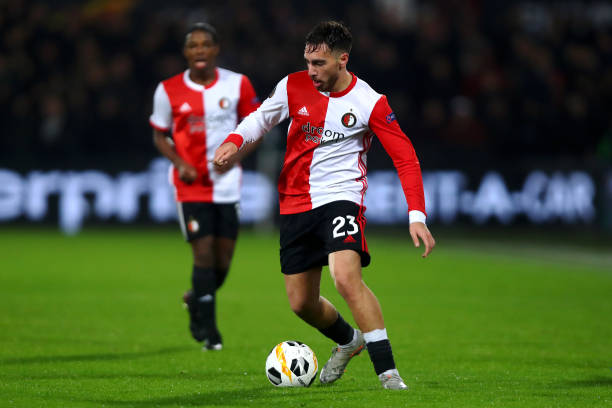 Arsenal could 'soon' be in a position to make a transfer move for Feyenoord star Orkun Kokcu according to the Daily Express.
Per the source, Arsenal transfer chief Edu could 'soon be in a position' to make a move for Kokcu who Arsenal have had a long term interest in.
READ: The Turkish Süper Lig: Galatasaray's players of the season
The report compares Kokcu as being a player similar to Real Madrid star Luka Modric.
The Gunners have reportedly been interested in Kokcu since 2020 and even had talks with the midfielder but a transfer did not materialise.
Three years on and Kokcu has establishied himself as a star player in the Eredivisie, gaining valuable experience at the Dutch giants who are currently first in the top-tier and the Europa League quarter-finals.
Feyenoord are five points clear at the top of the table with a game in hand.
Kokcu has played a key role in Feyenoord's success so far this season.
The 22-year-old has 12 goals and three assists in all competitions for his club in all competitions this season.
The Turkish international is entering the final two years of his contract, unless he signs an extension at his current club it could be the optimal time for Feyenoord if they want to get a high transfer fee.
Due to his contract status the report claims that it could make Edu's task of trying to sign Kokcu easier and should Arsenal win the league title it would make a Premier League move even more attractive.