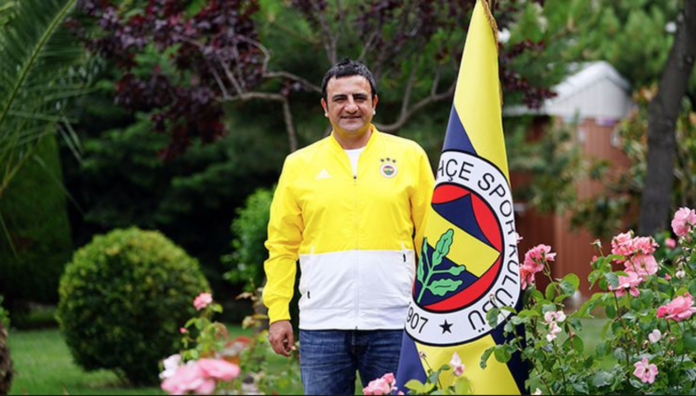 Fenerbahce are in transition. The Yellow Canaries longest-serving president Aziz Yildirim was replaced by Ali Koc over the summer – the scion of the wealthiest family in Turkey, KocHolding. The new man in charge made it his duty to sort out the spiraling debt crisis, currently standing at a staggering €621m and modernize the club.
Koc appointed Damien Comolli as director of football but perhaps his most important signing was bringing in Serhat Pekmezci as Head of Academy Recruitment to usher in the new era.
Pekmezci was brought in from Altinordu as Head Of Academy Recruitment. The academy and scouting system has gone through a complete overhaul with recruiting a team of carefully selected scouts and technical staff for the project.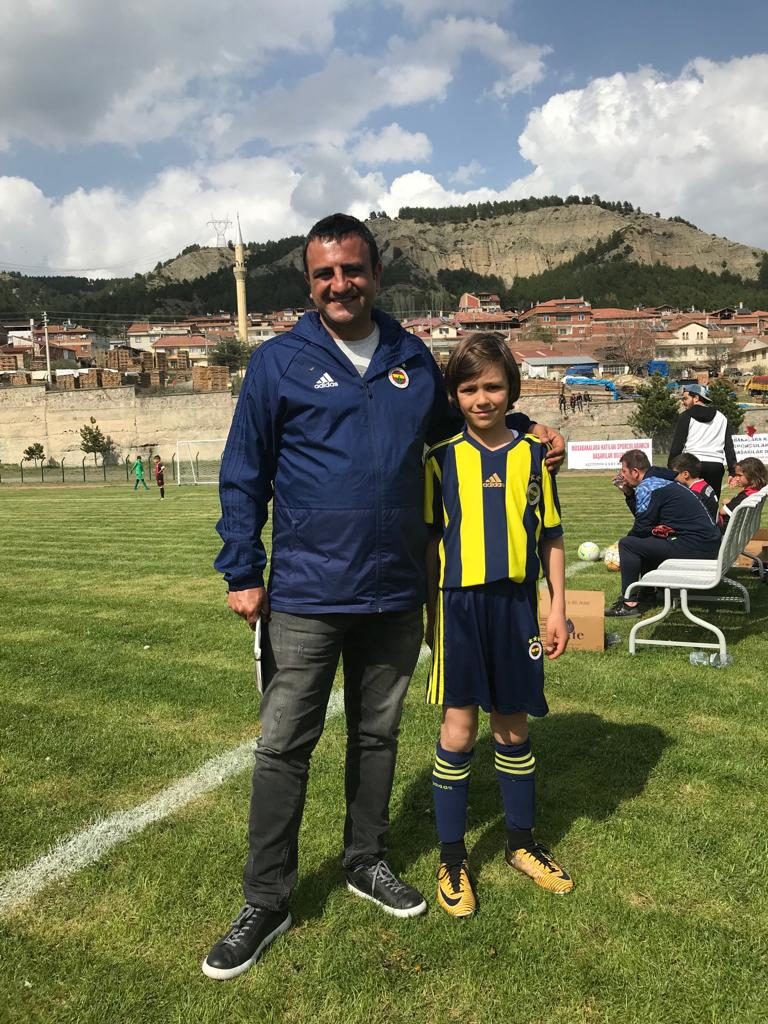 Pekmezci played an important role in Altinordu's youth recruitment process over the past six years. The Izmir based side are currently the poster boys of domestic player development in Turkey after first identifying Roma winger Cengiz Under and £20m Leicester City signing Caglar Soyuncu.
The current target is to add 120 new players to the academy. Fenerbahce have already added highly-rated youngsters Efekan Karayazı, Ali Efe Katırcı and Arda Güler to their ranks. 15-year-old sensation Omer Faruk Beyaz was among 15 players given pro-contracts or who signed to the academy this season.
This marks a major change to the previous leadership's approach to youth players and development.
Let's be frank. Fenerbahce has in recent years been one of the worst places for young players. The club opted for experience over youth.
But that should change fairly soon under the new president. Fenerbahce plan to promote their brightest prospects to the first-team and make greater use of homegrown players.
Pekmezci is a proponent of using data, technology, analysis and data. He has scouted over 450,000 players, 22,000 games and found 60 players who have been selected for the national team – at various age levels.
It is easy to see why Pekmezci attracted the attention of Ali Koc. He has been using data to track players, record their progress and analyze statistics for years building a nationwide network earning himself as a reputation as one of the best in the business in Turkey.
He also understands the need for a personal touch and makes effort with players families and advises players to develop off the field as well, encouraging them to pursue their education.
One of his more recent discoveries U17 Turkey international Tayfun Tatli told us the following: "He told me to stay away from television and read books, he always encouraged me to focus on educating and developing myself off the pitch. And told me how much it would benefit me on and off the pitch."
Pekmezci was responsible for finding some of the brightest to emerge in Turkish football over the past few years at the highly acclaimed Altinordu academy.
The Izmir based side have setup a project to develop talent that acted as the catalyst in the recent surge of talent emerging from Turkey.
Turkish clubs had neglected developing players for years despite having a population of 80 million with the youngest average age in the UEFA zone.
Altinordu set out to change the culture and make use of the millions of kids that had been ignored and neglected for over a decade.
Pekmezci was at the heart of the football revolution that has been taking place in Western Turkey. He set up a scouting network that scoured the pool across the nation focusing on regions that had pretty much been forgotten.
The first major success story was Cengiz Under. The 21-year-old was discovered in rural Balikesir before moving to Izmir followed by Basaksehir before becoming the most expensive Turkish international to leave the Super Lig for Roma on a €13m fee.
Next up was Caglar Soyuncu who was snapped up by Freiburg before Leicester City shelled out €20m for the young defender last summer.
Soyuncu was followed by the Turkish Donarruma Berke Ozer and Baris Alici being signed by Fenerbahce.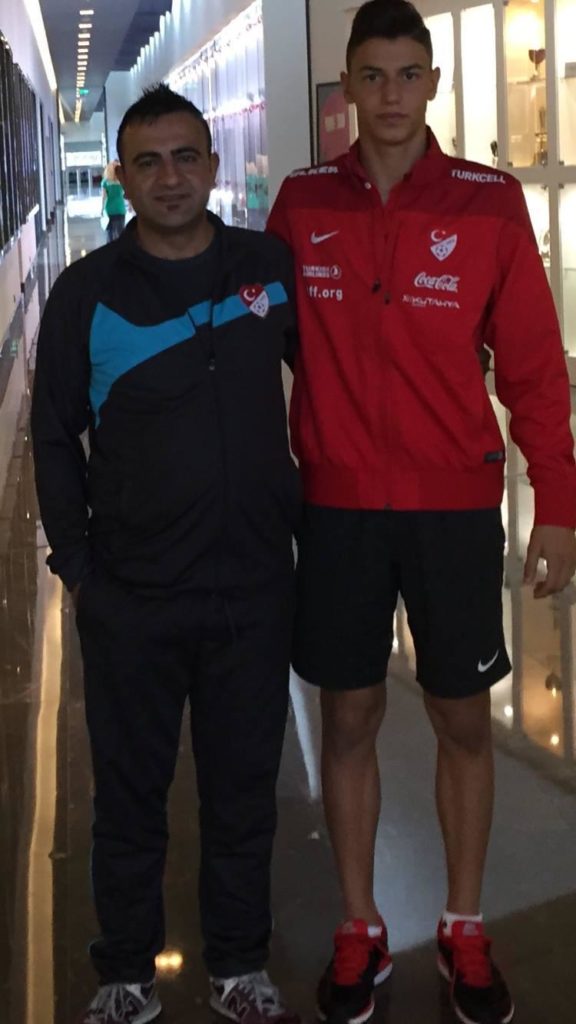 Pekmezci left Altinordu for Fenerbahce last season but his greatest gift to his former club look set to come.
The U17 side is looking like one of the most talented generation Altinordu has seen. Perhaps eclipsing the side that gave birth to Under and Soyuncu.
Pekmezci built close ties with the players he unearthed, acting as a mentor to many of them. There is an emphasis at Altinordu for academy players to develop themselves academically as well as on the field. The academy has an extensive library and players are expected to spend at least an hour a day reading.
Pekmezci played an important role in installing the club philosophy in the young players he brought to the academy.
Fifteen-year-old Altinordu winger Polat Albay said: "He helped me settle in at Altinordu and worked with me on improving my technique. One thing he would always go on about was reading books. And he always encouraged me to dream big."
Football can be cutthroat at times. Altinordu found that out the hard way after losing two star names from youth sides in 18-year-old captain Atakan and 17-year-old wonderkid Salih Kavrazli to Trabzonspor.
The Black Sea based side gave both players a professional contract.
There are two sides to every argument. Altinordu were responsible for developing both players and felt hard done by to see two of their biggest talents leave. But on the flip side it could have been avoided had they given pro-contracts.
It seems like Altinordu have learned their lesson as they have given pretty much every prospect from the U17 generation as well as U15 rising star Burak Ince pro-deals.
Pekmezci has left Altinordu with a golden generation and inadvertently helped Trabzonspor.
Kavrazli, in particular, is an outstanding talent. He was the pearl of the academy scoring 159 goals in 122 games. Despite being aged just 17 he may end up finding himself given first-team action at Trabzonspor.
The Black Sea side have not been shy to give young talent a shot. Abdulkadir Omur has been a first-team star since the age of 18.
"He was the one who first spotted my talent and changed my life. He was my mentor and I learned to always stay positive in life and never give up thanks to him. He has been a great role model," Kavrazli said.
Pekmezci played an integral role in the getting the Altinordu project on its feet. It will be interesting to see how he fares at Fenerbahce. Don't be surprised to see Pekmezci become a sporting director in the near future either in Turkey or in a top five league in Europe.