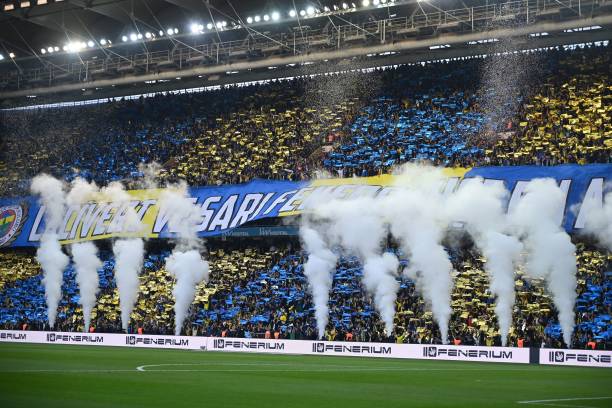 Fenerbahce suffered a 2-0 defeat against Sevilla in the Europa League Last 16 first-leg tie at the Ramon Sanchez-Pizjuan Stadium on Thursday.
The Yellow Canaries actually started the game well and will disappointed not to have converted any of their chances in the first half.
READ: Tottenham winger agent confirms talks with 'many interested teams' amid Fenerbahce transer interest
Ferdi Kadioglu came close on 7 minutes and Enner Valencia came even closer to putting the visitors ahead minutes later.
The Yellow Canaries had several golden opportunities to take the lead but did not convert their chances.
Sevilla managed to get back into the game in the second half and Joan Jordan opened the scoring on 55 minutes.
Erik Lamela scored a second on 85 minutes to give the home side a two goal aggregate lead heading into the second leg.
Fenerbahce manager Jorge Jesus expressed his frustration with the result after the game but underlined his squad has the strength to bounce back next week.
Jesus said: "It may not have been the score we were anticipating before the match, but the score was also deceiving. We put on a fantastic display of football in the first half, but we could not accurately assess the positions that we were entering. They bided their time and analyzed the two positions they had taken up before making a definitive decision.
"It may be true that a 2-0 scoreline does not bode well for us ahead of the rematch, but we refuse to give up hope just yet. After all, Sevilla is a team of seasoned professionals, but we will put our best foot forward and give it our all.
"Sevilla's unparalleled success in this tournament cannot be ignored – having secured the cup 6 times. Unfortunately, we conceded 2 goals; the first, because of a lapse in concentration during a set ball and the second, from a bouncing ball. Nevertheless, we remain hopeful for the return match."
Fenerbahce face Sevilla at the Sukru Saracoglu next week for the second leg of the tie.