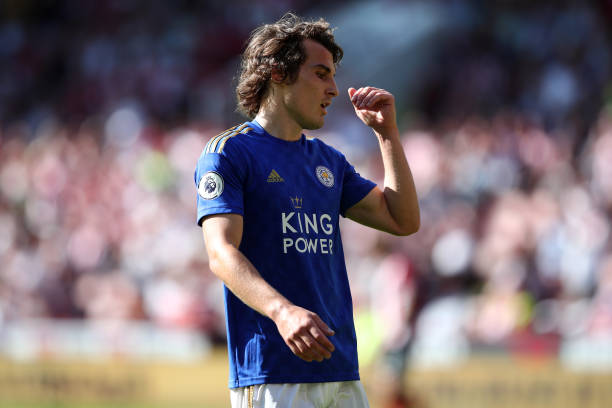 Since being formed in 1992 to take advantage of lucrative television rights, both domestically in the United Kingdom and internationally, the English Premier League has continued to grow in popularity, gaining a phenomenal following amongst football fans around the globe.
The Premier League is also hugely appealing to professional players hailing from practically all corners of the globe. To date, players from 110 different FIFA-affiliated nations have featured for a variety of English clubs during the last 27 years, making the competition one of the most internationally flavoured leagues in world football.
A number of notable Turkish players have also featured in the Premier League. Up to and including the current 2019-20 season, a total of 16 Turkey international players have represented English clubs since 1992, although that hasn't been without mixed fortunes and varying levels of success for each of them.
Current Turkish Premier League Stars
At present there are just two current Turkish internationals signed to Premier League clubs, with both having arrived at their respective sides in 2018.
Cenk Tosun made the switch to Everton during the January 2018 transfer window for around £27 million. However, finding the back of the net regularly has been difficult with the Merseyside club, scoring 5 in 14 appearances during the 2017-18 campaign and just 3 in 25 appearances last season. This season he has been limited to rare appearances from the bench.
Spectacular comeback. Congrats mates! ?? #LCFC #CS4 pic.twitter.com/1spcrWkCaE

— Çağlar Söyüncü (@Syncaglar) September 21, 2019

Çağlar Söyüncü has enjoyed an impressive rise to prominence this season, filling the boots of Harry Maguire following his departure to Manchester United. Proving his worth to Leicester City with excellent performances, the 23-year-old is making the team a favourite pick amongst football accumulator tips, repaying the faith of his club and earning great praise from fans and pundits alike.
Turkish Premier League Icons of the 2002 World Cup
No fan of Turkish football will ever forget the national team finishing third at the 2002 World Cup in Japan and South Korea. That great side also included four iconic Premier League stars.
He only represented Turkey on 9 occasions between 2000 and 2004, including 1 appearance at the World Cup, yet Muzzy Izzet remains a legendary figure in the Premier League era for Leicester City fans. He helped the Foxes win the League Cup twice and consistently rejected offers from much bigger clubs, making him hugely popular with supporters.
#WorldCupVillans Alpay Ozalan played five times as Turkey finished in third place at the 2002 tournament. #AVFC pic.twitter.com/Oi3S773B9D

— Aston Villa (@AVFCOfficial) June 18, 2014

Having impressed with Turkey at Euro 2000, Alpay Özalan moved from Fenerbahçe to Aston Villa and was an instant hit with fans at first, producing excellent displays in the heart of defence. Brilliant during his first two seasons and at the 2002 World Cup, unfortunately, his relationship with the club eventually soured, leading to him departing for South Korea in 2004.
At the end of 2009 and after his final season with Blackburn Rovers, Tugay Kerimoğlu was rated as one of the top fifty Premier League players of the decade. Tugay was hugely popular with fans and a marvelous talent in midfield, still fondly remembered to this very day. By stark contrast, his fellow countryman Hakan Ünsal spent just one season at the same club, ahead of the 2002 World Cup and between two spells with Galatasaray.