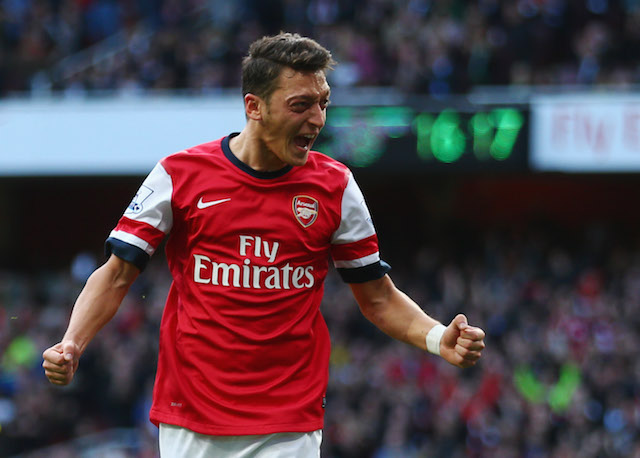 The Arsenal club shop published some interesting stats regarding which of their star names are the most sought after on the back of fans' shirts.
It turns out that Mesut Ozil is first in the top 10.
The playmaker of Turkish origin is not only the most popular Arsenal player in terms of shirt sales but also on social media. In fact he has one of the biggest social media platforms in the world of football with tens of millions of followers.
The 2014 World Cup winner finally got hold of the No 10 shirt number this summer following the departure of Jack Wilshere.
Ozil is followed by Pierre-Emerick Aubameyan, Lucas Torreira and Alexandre Lacazette.
To be honest I was surprised to see Torreira ahead of Lacazette but he was a summer arrival so that could explain the reason as to why.
Summer arrival Bernd Leno came in fifth ahead of Armenia international Henrikh Mkhitaryan in sixth.
Granit Xhaka was seventh, followed by Aaron Ramsey, Stephan Licheiner and youngster Matteo Guendouzi in 10th.
The least popular Arsenal player who came nowhere near the Top 10 was Carl Jenkinson.
See More: "He has to focus on is football" – Germany legend believes Arsenal star could shine in the Europa League
Arsenal Most Popular Players
1) Mesut Ozil
2) Pierre-Emerick Aubameyang
3) Lucas Torreira
4) Alexandre Lacazette
5) Bernd Leno
6) Henrikh Mkhitaryan
7) Granit Xhaka
8) Aaron Ramsey
9) Stephan Lichteiner
10) Matteo Guendouzi