'Never forget your roots, upbringing or where you came from,' reads a note in Mesut Ozil's kitchen.
Money is no object for the Arsenal star but his prized possession is not something that can be bought. The note is from his mother, reminding him what is important in life: friends, family, love and loyalty.
Ozil has become one of modern football's most divisive figures. To his fans, the pitch is his canvas and the ball his paintbrush. Meanwhile, his vociferous critics argue he is lazy and take particular issue with his body language. He has so often been made a scapegoat for club and country.
So who is the real Mesut Ozil? And what makes him tick as a person?
In a rare interview, agent Dr Erkut Sogut spoke to Turkish-Football to help paint a picture of the man, not the player. And to understand Ozil you have to go back to where it all started.
Football offered him an escape from Bismarck, a rundown working class district of Gelsenkirchen characterised by high unemployment, boarded-up shops and a lack of opportunities.
He knows what it is like to be at the bottom of the socio-economic ladder and has never lost sight of his humble beginnings or the friendships he forged before breaking through.
"I remember that one of Mesut's childhood friends had a daughter whilst he was employed at a petrol station, back where he grew up," Sogut explained as he begins one of his never-before-told stories. "Mesut came to me wanting to give him work and a better salary to support his friend's new family – so that is what we did. To this day, his friend is one of eight who Mesut employs in varying capacities in Germany. "Mesut can't say no when it comes to these sorts of things. When a family member or friend needs something, they get it. This is just how he is. For Mesut, the one thing that's more important than football, or money, or anything else is in fact family."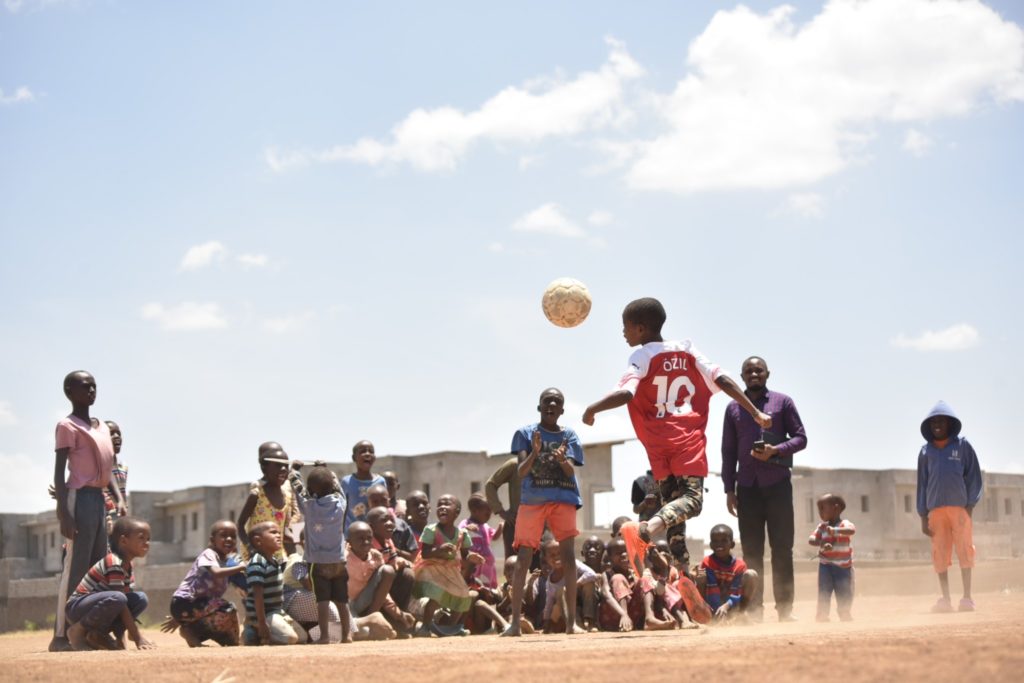 To him, loyalty is a lifestyle and he has used his fortunate position to benefit the lives of those closest to him.
The footballing annuls are full of stories of players whose 'friends' took advantage of their money and status. It is easy to see how Ozil could have fallen into that trap. "I remember, he once told me that he's happiest when he's sharing with his family, friends and people who are in need the most," Sogut said. "I told him to be always be careful, and make sure he's not giving away too much in order to avoid having people simply use him for money. "He replied to me saying that one day he will no longer be alive, and to use this unique opportunity to share his success with others."
Whenever a new child is born into his family, or among close friends, he sets up a trust fund for the parents to use on their kids' education in later life.
Ozil has brought a home for everyone in his family and also pays the deposit on properties of friends he grew up with—also paying them a handsome salary to help with mortgages.
His profile as a footballer has come with huge rewards, and while most outsiders like to focus on his reported £350,000-a-week salary at Arsenal, he prefers to focus on the way his money and status can be put to good use.
**
Among so many negative headlines this season, it has become easy to forget just what Ozil is capable of with a football at his feet.
When he turned 30 in October, Opta revealed he had created more chances than any other player in Europe's top 5 leagues since records began in 2006 (1033 chances). "This isn't luck, or just the work of a 'luxury player' – this is the work of a maestro." Sogut said.
He has missed some games early in the season but is part of Unai Emery's plans and is making up for lost time. But his influence extends way beyond the white lines of the Emirates Stadium.
He is the most followed player on social media in the Premier League with 80 million followers across all platforms with fan groups across the world. In China alone his supporter group has 100,000 members. He is a brand in his own right.
In an era where the commercial aspect of football has become so important for clubs, he brings his own business sense to the world.
Sogut has worked with Ozil to develop his brand and work interests off the pitch, and we can reveal the extent to which the player is building a second career outside of football.
He runs his own fashion line under the M10 brand and has a joint project with Mathieu Flamini called Unity, which uses organic ingredients and natural packaging for face, hair and body products. The former Arsenal teammates give 1% of revenues to charities and eco-friendly projects.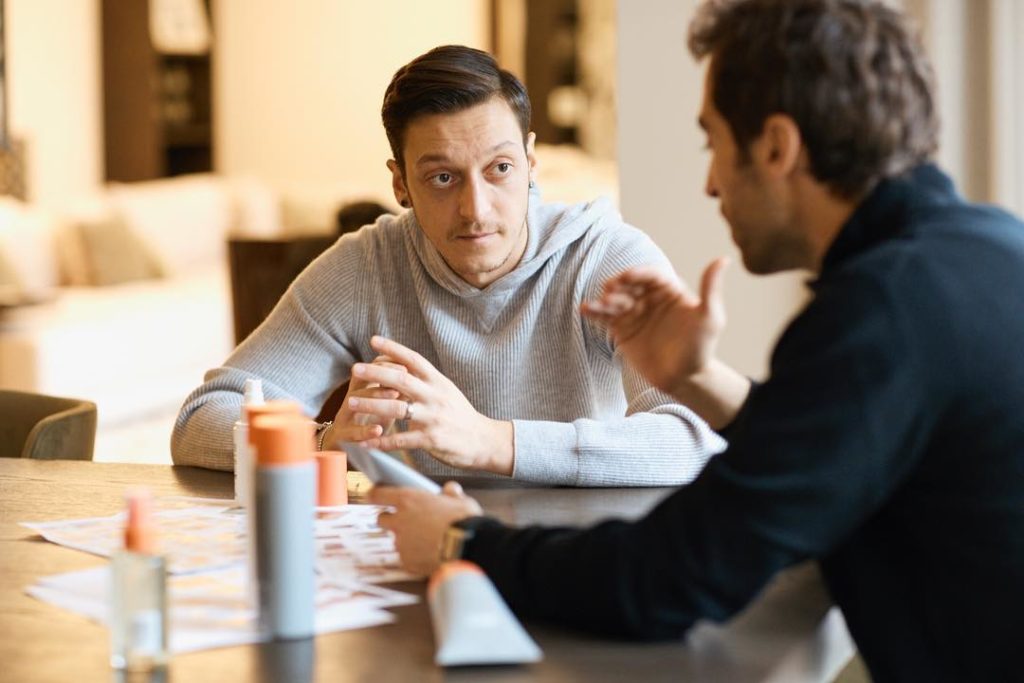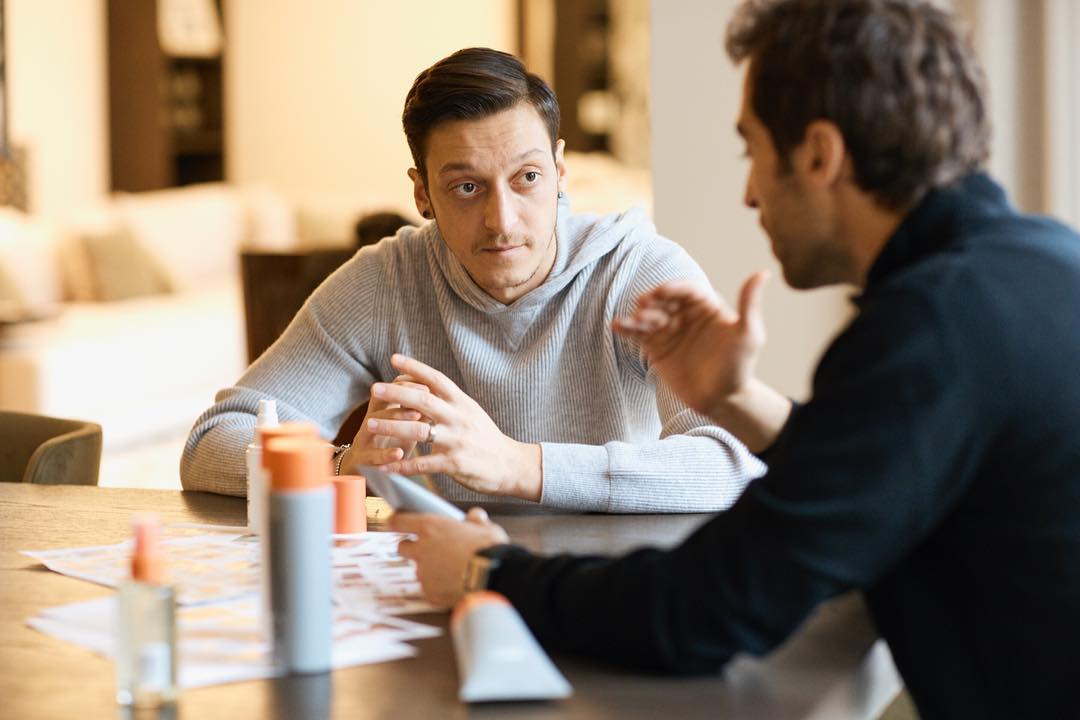 Additionally, he also has a growing European property portfolio. This has all been carefully managed off the pitch and ensures Ozil will continue to be a high earner once he hangs up his boots. From branding to social media to business interests everything has been meticulously planned.
The playmaker has also founded two eSports teams under the M10 brand for the games FIFA and Fortnite. It is a sector that has seen revenues grow from from $655 million in 2017 to $905 million in 2018 and is expected to hit €1.1 billion in 2019 according to market researcher Newzoo. It is worth underlining how seriously Ozil is taking the eSports project.
His FIFA EA Sports team has players from USA, India, Denmark, Brazil, including FIFA world champion Pedro 'PResende97' Resende. FIFA picked Ozil as their ambassador for the eFIFA World Cup in London last September recognising his investments and involvement in the growing sector. "Gaming is one of Mesut's biggest hobbies, and we have managed to turn this into something exciting," Sogut said. His record breaking Twitch debut is a testament to how Ozil is bridging the gap between traditional sport and online gaming.
He knows this is not the norm in football. Many players are totally focused on the game and only look to outside interests once they are close to retirement. But a study by Xpro in 2013 – a charity for ex-players – showed that 60 percent of high earning footballers in the Premier League went bankrupt five years after retirement, and Ozil has always been determined not to become part of that statistic.
We briefly touched on the note in Ozil's kitchen earlier, but there is more too in the message from his mother, who wrote: 'Use your wealth and success to give back to those in need, that will make me proud.'
Charity plays an important role in his life.
He was part of the Big Shoe project during the 2014 World Cup in Brazil and 2018 World Cup in Russia, helping fund doctors operating on kids from impoverished regions of the world.
He is also currently financing an academy in Turkey from his families home town in Devrek, Zonguldak on a street named after himself.
Sogut tells Turkish-Football a story from Ozil's trip to the Zaatari Refugee Camp in Jordan a few years ago: "One of the kids (he was about eight or nine years old) was wearing an 'Ozil 10' Real Madrid shirt, and he was holding Mesut's hand the whole time whilst showing him the camp.
"Honestly, I think this changed Mesut. It was such an eye-opening visit for him emotionally that I believe his outlook has always been slightly different since that day."
The story reminded me of Lawrence Masira. The 12-year-old Kenyan boy who was spotted wearing a makeshift Arsenal shirt with Ozil handwritten on his back.
A photograph of Lawrence wearing the Ozil jersey went viral across social media.
No stranger to assisting, he made sure that boots and signed shirts bearing his name were sent to the young kid and his friends in the village who subsequently renamed their team Ozil FC.
Thank you @MesutOzil1088 for making a dream come true. Nairobi loves you❤❤. #KingOfAssists. Proud to have been part of this great thing. pic.twitter.com/G4pZMB2eTo

— Eric Njiru (@Erik_Njiru) 7 de mayo de 2019
Ozil recently partnered with the Rays of Sunshine charity which grants wishes to ill children in the UK.
"One thing that really touched me was Mesut's relationship with a young child called Charlie," Sogut explains. "Charlie often came to watch Mesut in his box, and would see him after the games for pictures and autographs. When Charlie tragically passed recently after his brave battle against cancer, it was an incredibly sad time for all of us around Mesut, and know he found this time difficult too."
He invites kids from the charity projects to every home game at the Emirates, putting aside five of the 15 seats in his box to be used by these children and their families.
Until now, that has not been publicised. Ozil has been playing at Arsenal for six years yet still so much of his life is guarded because of his private nature.
Ozil rose from the streets to become one of the most recognisable players around the globe. Football gave him his way out but what is so admirable is how much time he has for those still in the struggle.
"Rumours will always persist, there is no doubt about that. But one thing I can guarantee is Mesut's loyalty. His mind is focused on Arsenal, and Arsenal only. Mesut bleeds Arsenal red, and respecting his contract is a certainty. He'll be staying at Arsenal until at least 2021, and the fans need not to worry about the gossip that may come this summer. He has found a place he feels welcome and believes he has a lot more to give," Sogut concludes.