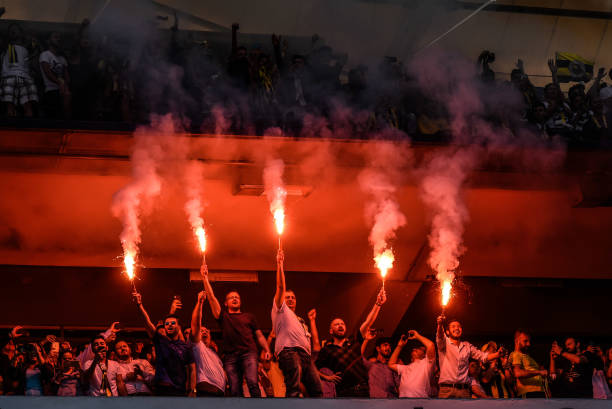 Although Turkey once had a thriving casino scene, the country now has a heavily regulated industry where almost all gambling is illegal. That being said, such bans and laws haven't actually dissuaded the countries citizens, as Turkey is home to many avid slots and casino players.
In this article, we'll look at why the Turkish government decided to change their stance on gambling, how the regulations have affected players in Turkey, and what types of gambling activities are actually allowed.
Turkey's Gambling History
Up until the 90's, Turkey had a peaceful relationship with gambling – it wasn't encouraged but it wasn't illegal either. Then, following a huge amount of new legislation, the government banned both physical and online gambling outright in 2007.
After the outright ban was put into place, unregulated online casinos started to flourish. Then, in 2013, the government tightened regulations again, imposing fines and prison sentences to both casino operators and casino players.
Currently, as the ban is still in place, there are only three forms of gambling which you can enjoy in Turkey.
How to Gamble Legally in Turkey
As we've just mentioned, there are only three forms of gambling which are legal in Turkey. These are:
Bets made at major horse tracks
Sports bets made through the state-owned IDDAA
The country's national lottery, Milli Piyango
Whilst there are a few online casinos which accept players from Turkey, the government has attempted to stop its citizens from accessing these sites by using several IT strategies.
For starters, the government will blacklist and block any IP addresses they find to be either hosting an online casino or playing at one. They also redirect casino URLs to warning pages, which state that such websites are prohibited.
Can I Play at Online Casinos in Turkey?
As we've mentioned throughout this article, both offline and online gambling is prohibited in Turkey. However, that hasn't stopped some citizens from still enjoying the online casino world.
To play online casino games in Turkey, many people will use a VPN or proxy service to make sure their IP address cannot be identified. Moreover, players will often use e-wallet services such as PayPal to make sure their casino deposits cannot be tracked by the government. 
The Future of Online Gambling in Turkey
Turkey's strict stance on gambling doesn't look to be changing any time soon. The country had a huge crackdown on illegal betting ahead of the World Cup 2018, and continues to impose fines and strict sanctions on players.
That being said, Turkey has been vying to become an EU member state for quite some time, which could have positive outcomes for gambling fans. If Turkey wants to be successful in applying to the EU, they'll need to relax many of their laws – including gambling and media freedom. 
EU accession could take many years and so, until that point, we definitely would not recommend gambling in Turkey. Not only is online gaming banned outright, but the few sites which do accept Turkish players aren't the best, when compared to successful UK sites like Fable Casino.