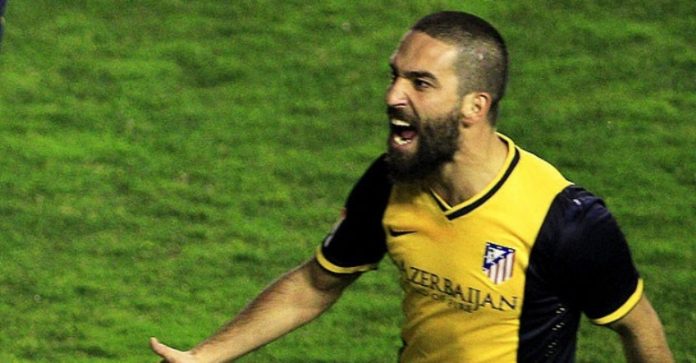 Arda Turan – 'The fans embarrassed us in the Brazil game' [divider]
Arda Turan revealed that he thought the fans embarrassed the whole of Turkey for cheering Brazil in the 4-0 loss against the Selecao.
"We have always played well and have played well up until now but we struggled a bit towards the end," Turan said.
"I want to thank everybody who came to support us.
"We came into this game suffering the embarrassment of fans who cheered for Brazil at Kadiköy.
"We are this countries children, it was disrespectful to cheer for Brazil when we was at home.
"We still are not going to give up and will make our country proud but those kinds of fans should not come to the games."
Turan also revealed that he was unhappy with being shown a yellow card and suspended from the up-and-coming Euro 2016 qualification game against Netherlands.
"I told the referee it was not a penalty, I said it was a reflex move I jumped over the players leg to avoid him," Turan said.
The 27-year-old Atletico Madrid star played a full 90 minutes in the 2-1 win over Latvia in the Euro 2016 Group A qualifier. Turkey moved into fourth place on four points following the victory.