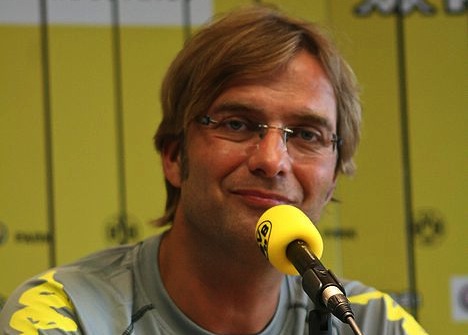 Jurgen Klopp – 'We are completely focused on the Galatasaray game' [divider]
Borussia Dortmund manager Jürgen Klopp revealed the team are in high spirits despite dropping into the relegation zone following a 2-1 loss against Bayern Munich in Der Klassiker on Saturday.
"We have an important game against Gladbach on Sunday, but now, and for 90 minutes tomorrow, we have to focus completely on Galatasaray," Klopp said in his pre-match press conference ahead of the Galatasaray game.
"We played well against Bayern despite losing, we are in high spirits. 
"The team needs to calm down, we are getting into good positions but failing to convert, if we start improving our finishing we will move rapidly up the Bundesliga table.
"We are in a good position going into the Galatasaray game, tomorrow you will see the Borussia Dortmund you are all used to. 
"Galatasaray are a strong side but like us they are going through a tough time. 
"We are confident for tomorrow."
Dortmund are first with nine points in Champions League Group C. Last place Galatasaray have picked up just one point and will be out for revenge following a humiliating 4-0 defeat against Dortmund at the Türk Telekom Arena.
The two teams have played four times in European competition.
Dortmund won both legs in the group stages of the 1997/98 Champions League competition, while Galatasaray knocked the Bundesliga outfit of the 1999/2000 UEFA Cup, which they went on to win.