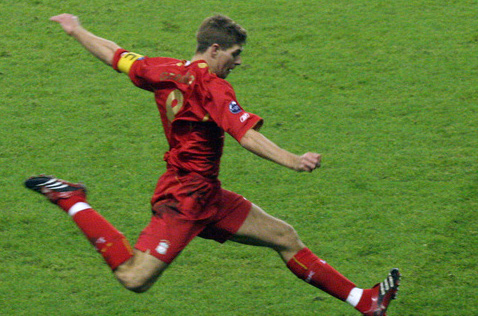 Fenerbahçe winger Dirk Kuyt has described Steven Gerrard as being the best player he has ever played alongside.
The former Netherlands international joined Liverpool from Feyenoord in 2006 and scored 71 goals in 285 matches for the Reds.
The 34-year-old played in the the 2006-07 Champions League final, was runner up in the 2008-09 Premier League title race and won the 2011-12 League Cup with Liverpool.
Kuyt shared an Instagram video of his time spent playing with Gerard and added the following caption: "Still hard to believe you played your last match for the Reds at Anfield. But it was a privilege to play alongside you. For me you were a great captain and the best player I've ever played with."
See More:
Fenerbahce News
Lyon join West Ham & Southampton in the race to sign Dirk Kuyt
Fenerbahce unable to meet £8m asking price for Swansea striker
Gerrard played his last game at Anfield on Saturday 16 May, losing 3-1 against Crystal Palace.
The former Netherlands international has been playing in Turkey at Fenerbahce since making a €1 million move in 2012.
The former Netherlands international recently revealed that he will join Feyenoord at the end of the season.