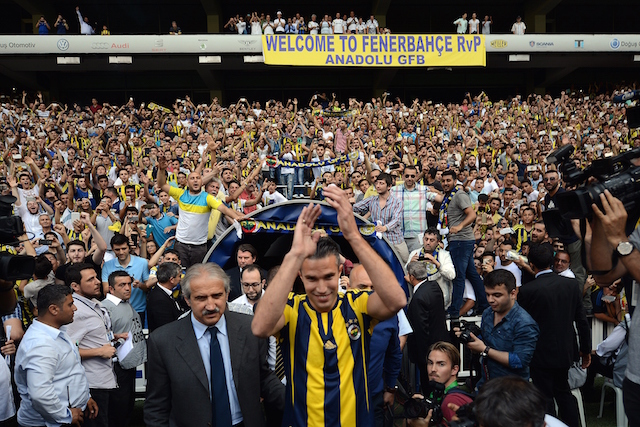 Manchester United is 'built to win', Robin Van Persie's verdict on Arsenal revealed by Rio Ferdinand
Manchester United legend Rio Ferdinand revealed what Robin van Persie thought of Arsenal when he made his move to the Red Devils in 2012.
Ferdinand wrote a damning report on Arsenal under the stewardship of Arsene Wenger in an article written for the Sunday Times.
See More: Everything you ever wanted to know about Fenerbahce
The former United defender stated that Van Persie told him the main difference between the two clubs is that the Red Devils are built for success.
"Speaking to Robin van Persie and other friends who had been at Arsenal before moving to winning clubs, they all found the mentality different," Ferdinand wrote in the Sunday Times.
"Robin said of United: 'This place is built to win'.
"I don't get the impression it was like that at Arsenal, and maybe the problem's getting worse."
Van Persie achieved star status at Arsenal but fell out of favour with Gunners fans after leaving the club for rivals Manchester United after spending eight seasons at the club.
The experienced striker did however, win the Premier League title in his first season at United so probably will not be all that bothered. In fact Van Persie went down in history as being part of the Red Devils side that won the league title for a record 20th time.
The prolific striker netted 58 times in 105 games for United during his time at the club.
Arsenal have not won the Premier League title since 2004 and are currently third in the table, 10 points behind leaders Chelsea.
United meanwhile, have won the league title five times since 2004 and lifted the Champions League in 2007-08.
Van Persie parted ways with United in 2015, joining Fenerbahce on a three-year move.
The 33-year-old has scored 32 times and provided five assists in 71 games for the Yellow Canaries in all competitions.