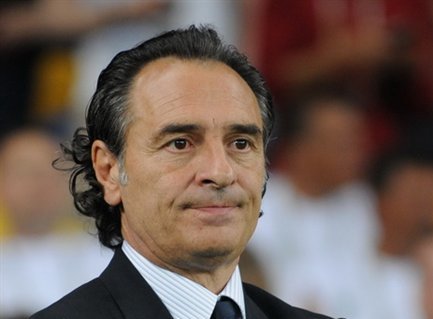 Cesare Prandelli –  'We will make our 25 million fans proud'[divider]
Galatasaray manager Cesare Prandelli believes his side will make the clubs fans proud against Borussia Dortmund in Champions League Group D.
"Once more, we are up against one of the strongest teams in the Champions League," Prandelli said in his pre-match press conference.
"We want to show that we are highly motivated and can play a positive and successful match. We must be aggressive and focused. We will look for space and try to score goals. I hope we will be focused enough to do so when it comes to it.
"We all have to give our all, be aggressive, play for the team and impose our game.
"We must not be too attacking, nor defend too much. It will be important to find the right balance.
"We will think of the 25 million fans behind us and try to build on the good times Galatasaray had.
"We will give everything to make our fans happy. They will see another team tomorrow, a team which gives a lot."
Galatasaray have one of the largest supporter bases in Turkey, accurate figures do not exist however, the club have 4.41 million Twitter followers and 12.8 million Facebook subscribers.
Dortmund have suffered five successive Bundesliga defeats and are 17th in the league table.
Galatasaray on the other hand moved into second place on level points with league leaders Fenerbahçe after a 2-1 win over Kasımpaşa.