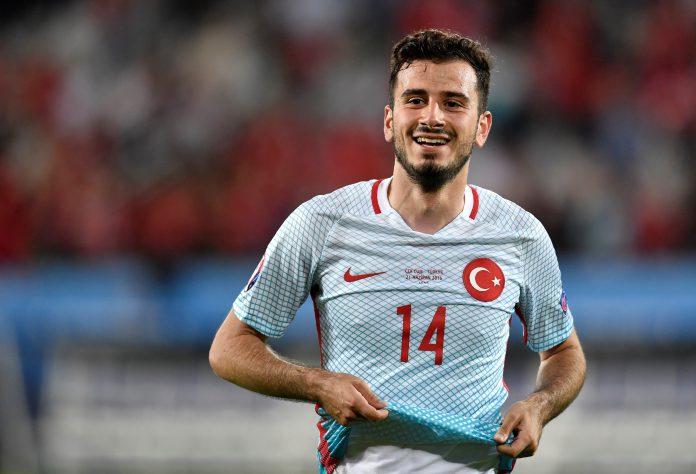 The one Wenger let get away? From Arsenal to Besiktas – The Rise of Oguzhan Ozyakup
Oguzhan Ozyakup will be a name familiar to Arsenal youth football aficionados having risen through the ranks of the academy.
Ozyakup joined seven years later in 2008 and went onto lift the Premier Academy League and FA Youth Cup in 2008-09 alongside Jack Wilshere and Francis Coquelin.
UK betting sites are full of future markets trying to predict which player will join which club next. Could Ozyakup be set for a return to North London? We will explore his rise to prominence.
FourFourTwo Turkey quoted Wenger as saying at the time: "Ozyakup is just 17 but he plays the football of a player far more experienced, we cannot afford to lose a player of this talent."
Ozyakup looked to have a bright future at Arsenal which is why his €500,000 transfer to Besikas came as a bit of a surprise. The once Netherlands U21 national team captain turned Turkish international has gone onto establish himself as a first-team regular at the Black Eagles but his real rise to prominence is unfolding as we speak.
Besiktas were left with a number of issues following the departure of Slaven Bilic to West Ham over the summer. The most poignant being how to cope with key central midfielders Tolgay Arslan and Veli Kavlak both being sidelined for at least six-months with injury. Bilic's replacement Senol Gunes decided Ozyakup would be his main man in the middle and the former Arsenal man has not disappointed.
The 25-year-old has established himself as a leader taking on central, defensive and attacking midfielder roles at times this season. Ozyakup has improved defensively averaging 2.4 tackles and 1 interceptions per-game in all competitions and has strengthened physically. The Besiktas star pulls the strings in midfield and has directly contributed to 70 goals since leaving Arsenal – 27 goals and 43 assists.
Oğuzhan Özyakup -The Maestro-Beşiktaş 2015/2016 Goals, Skills & Asists @Ozyakup
( via @YunusEmreUNAL ) #EveDönüyoruzhttps://t.co/IPBuizTNSv

— Beşiktaş Golleri (@BesiktasGolleri) March 22, 2016
Wenger admitted last season that Ozyakup's development has impressed. "I'm happy that he came here," he said. "He was educated by us and we saw that he had top quality and technically he is very good. Physically he can run all day, he has very good stamina and a good final pass.
"I always thought he could make a career but at our club he had big competition in front of him and that is why we let him go.
"It is good to see he has made it to the top level and is now an important player in Turkey."
Ozyakup has done something Wenger has failed to for the past decade, win a league title. Well actually he has won back to back league titles and played a key role in the Black Eagles doing so.
The midfielder has also been in impressive form in European competition.
Besiktas are currently first in the Champions League Group G, having gone undefeated after four games.
The club has already broken several records along the way – the first Turkish side to beat Porto in Europe, the first time they have beat a German side in Europe following the Leipzig victory and the first Super Lig side to win their first three Champions League games.
Ozyakup is playing for a key role in a side that has entered a golden era. The Turkish international could very well win a third league title and reach the next round of the Champions League.
His progress has not gone unnoticed. Turkish-Football revealed that the North London side have been monitoring his development and scout Jurgen Kost confirmed the club are interested in bringing him back.
Kost was quoted as saying: "Ozyakup is a player of the highest standard, we have been closely tracking his progress and when we do our next search for players in his position he could return to Arsenal."
Ozyakup has been a loyal servant to Besiktas but he has under 12 months remaining on his contract.